Happy Birthday 2010
Post your code, and let us know what you are trying to accomplish.

Nekbeth, let me suggest that you take some time to read over http://whathaveyoutried.com and http://mikeash.com/getting_answers.html.

dejo, ulbador and wlh99 are genuinely trying to help you, but you have not defined the problem or given them (or anyone else) enough information to work with in order to be able to help you.

Part of the problem, which dejo already alluded to, is that without a common understanding of fundamental assumptions you both end up frustrated. You might well be able to ask for a coffee in French, but if you are in a dentist's office in Austria that might not lead to satisfaction all around. Your assumptions aren't in sync.

B
---
Birthday Myspace Cliparts
QuarterSwede
Apr 25, 12:21 PM
Fake. Display looks like paper / printed.
It looks like a retina display to me. People often thought the display was paper on first glance on the demo units after the iPhone 4 announcement.

Doesn't the status bar look taller? I remember a thread on here talking about how they overheard engineers discussing iOS 5 and that was one of the things that would be different. It was going to allow for an SBSettings type of thing and maybe a place for notifications to scroll? Anyways, cool. But I think this is fake.
It looks about the same as my iPhone 4's status bar.
---
21st Birthday Pictures Clip
BBEmployee
Apr 8, 03:56 PM
As a former BBY employee I can tell you a few things that are flawed.

#1 no former or current Best Buy employee would call themselves BBemployee, BBYEmployee would seem more likely. I know its stupid but it is the culture of Best Buy to shorten it to BBY.

#2 You would have no clue if Best Buy was in trouble. As a simple Blue Shirt or even a Black Shirt you would not have this information passed down to you.

#3 Your rant show that you either hate Best Buy for personal reasons or possibly a former employee who has a huge vendetta against the company.

#4 Your rant does nothing to support this discussion.

#1: Gonna log into Employee Toolkit with my 6-digit number preceded by a letter. Gonna check my Action Center. Gonna run an OMS for delivery and some GSI. Gonna do a lookup in RSS. Gotta print some signs in Sign Monitor. Gonna hit F4 to do some employee price checks. Gonna log into Learning Lounge to do some training. Gonna not care about being a monthly Cyber Star.

Satisfied?

If not, I could do something right now that apparently you couldn't. I could actually log in to countless Best Buy employee websites and provide proof to anyone else that can still log in that I am in fact logged in and viewing up to date information. Can you tell me what the latest 5 eLearnings posted are? I can.

Maybe you're the one making all this up.

I doubt it, because I guess I'm not as instantly and intensely skeptical of someone who claims to be a current or former Best Buy employee (imagine that...) considering we're on a tech forum (people nerdy enough to work at Best Buy posting on a tech forum?!?) and Best Buy is the biggest electronics retail chain in the country (I think I see a break in the clouds...).

This would be especially true if person claiming to be a current or former employee knows the term BBY at all. Hell, I'd believe them for my own sake, as I don't want to believe in a world where anyone outside of the Best Buy "family" would ever be concerned with such trivial things.

Oh yeah...Ego. And check your hot zones.

#2 Did I claim that I knew Best Buy was in trouble? No.

#3 I felt I was actually quite fair and even defensive of Best Buy in many regards. It was a bit of a rant, but directed as much to the conspiracy theorists thinking that Best Buy is evil as the company which I (and just about anyone with a brain and a little knowledge of economics) think is lost.

#4 Again, the "rant" as you call it was an attempt at dispelling the unreasonable idea that Best Buy is really out to get the customer at every turn. It was what I feel an objective analysis of the situation from the standpoint of an employee who's involved enough to know the inner workings, but not invested enough to be biased. I was very clear about the fact that I am not exactly a fan of Best Buy as a company.
---
Happy Birthday Clip Art For
MagnusVonMagnum
May 3, 04:38 PM
By 2020, mouse usage will be the minority.

I'm hoping by 2020 there's something out better than a trackpad, though.... I don't like them for long term usage (not comfortable, IMO). I'm thinking if Microsoft can do body tracking for XBox, it should be possible to do hand tracking for computers (e.g. put it on the webcam on a notebook. You could then do gestures and such in mid-air (e.g. touchscreen without getting fingerprints all over the screen. You could have templates for joysticks simulations, gun simulations, etc. Imagine just making a 'trigger' finger and playing a shooter game with no stick required.) I'd be thrilled if they could get voice interfaces and speech recognition/comprehension to work accurately so you could just talk to the computer for many things (ala Star Trek). Many things could be vastly improved over time.
---
Happy Birthday Background with
spicyapple
Nov 16, 07:46 AM
If Taiwan's high-capacitance multi-layer ceramic capacitor (MLCC) manufacturing community says so, it must be true. What's stopping Apple from using AMD processors? (apart from preferential pricing from Intel)
---
Happy Birthday Imani!
QuarterSwede
Apr 25, 01:27 PM
The phone will be the 4s. The start of production of the CDMA phone in Aug 2010 threw everything off kilter.

The 4s will be a 4 with the 3.7 screen, and a A5 chip. That is it. Period.

The 5 will be out in 2012 with Qualcomms 2nd gen Dual Band Chip which will be ready early 2012. It will will be a complete redesign with LTE. My money is on some type of new chassis with a new hybrid aluminum. The back glass will be gone for sure.

Apple will then produce 1 World iPhone. 5,6,7,8,9.... all Global Phones. :apple:
I'd say that's pretty plausible.

[EDIT] I don't know if I agree with all the names though, but honestly that matters not.
---
Clip Art. Happy Birthday
Rodimus Prime
Aug 3, 08:18 PM
GM needs to smack those dealers in the head. This is part of the reason why I am for manufactures opening corporate dealerships.
Never going to happen car dealer have bribe our politcal leaders to the point that nothing will ever be passes against the
As it stands manufactures can not legally open and run there own dealership and the laws make it very difficult for a manufacture to remove an agreement to sell to one dealler ship
---
irthday balloons clip art.
While Symbian might have been first, I was talking strictly about iOS vs Android as that was what the poster hinted at.

Backgrounding certain tasks is fine, and yes it works well even though it's not a replacement for multi-tasking. What I hate is the task manager they came up with that is near useless since it doesn't actually give you a list of running tasks. It's a list of everything you've done with the phone, in like ever. You need to manually clean it up and even then, you don't know what is and isn't running.



I wasn't talking about design and updates. More like the marketing effort and the stagnation between said spec bumps. They marketed the crap out of the Rev A, then it just fell out of sight. Same for AppleTV 1st generation.

But thanks for assuming and correcting me on something I didn't mention or hint at. Real classy.
Honestly I think Apple got the multitasking almost spot on... the way it manages it is perfect for a device with limited battery/processing power.

In the last 6 months I've "fixed" two phones for people (1x Android, 1 x Symbian) who've installed an app that's running constantly in the background and making the phone unusable to the point they thought it was broken. I used to find it with my own Nokia N95, the multitasking ability was excellent but you had to be careful what you left running or the battery could run down in a few hours.

I think Apple have made an excellent trade-off in that way, it used to bug the hell out of me that I couldn't use sat nav or internet radio apps in the background, but since iOS 4 I've really not found any situation where I need "true" multitasking and the current implementation has little effect on the battery.

That said, I agree with what you say about the task manager, it feels really clunky. I don't know what would be the best way to change it, but I'm sure there has to be something better.

Going back to what the OP is saying, no Apple is of course not unique in innovating, to suggest so is just blinkered. Taking the point of the multitasking or even copy and paste, I'm pretty sure that if other mobile OSs weren't doing this, Apple would have been happy to sit back and say sorry, you just can't do that. They can be quite an arrogant company like that.
---
Clip art of a irthday card
It would be great if the price went down. There should also be some updates, but concentrating on a lower price, as PCs that are the same speed are much less.

Yes, and look what happens. You get what you pay for (as I discovered with my 20" iMac with its bargain basement screen!)

I would hope "cheap" Macs would be an addition to, rather than a replacement of, decent quality ones.
---
Birthday card, Birthday clip
I call yours fake. They forgot to put in the switch.

This (black plastic)http://assets.gearlive.com/blogimages/gallery/iphone-unboxing/13-iphone-mute-volume_medium.jpg

is different than this (hole)http://media.boygeniusreport.com/wp-content/uploads/2010/04/30951.jpg

First off, it's supposedly a picture of the next-gen phone, it's not going to have the same rocker as the current or previous model. My 3G doesn't have the same switch as the first-gen iPhone.
Second, it's supposedly photos of the CASE, not the whole phone.

And, as someone pointed out in the MacRumors thread with these pictures, there's no space for the camera flash, which the next-gen phone supposedly will have, as there are things pointing to it in the OS 4.0 Beta. They're most likely fakes. Not the best ones, but certainly not terrible either.
---
Free vector Vector clip art
So far people have told me why my iPhone 4 is inferior to other phones, and the reasons are ridiculous.
"It looks bad" LOL.
"It's made of glass" I have iArmor Casing (Reference to that steel back photo at 9to5mac)
"Its camera has less megapixels than mine" It shoots with better color balance.
"It's expensive" It costs as much as any other smartphone.
"It's too flat" It doesn't wobble around when I put it on the table.
"It's rectangular" It doesn't slip out of my hand, like pod-shaped phones.
"It's fragile" Again, iArmor Casing and 6 feet drops have not destroyed my phone yet.
"Customer service sucks" LOLOLOL.
"Antennagate much?" Never happened to me.
"You can't remove the battery" The battery doesn't need removing; it never dies.
"My phone shoots 1080p" Good luck storing 8 5-minute 1080p videos on a 16GB phone.
"Apple Fanboy" Thunderbolt is a good phone, and Apple has some serious issues with labor.
"App Store isn't open to everybody" and therefore has more reliable apps.
"Screen is too small" 326ppi makes up for it.
"iPhone 4 is slow" LOL.
"AT&T sucks" ...Moving on :D
---
irthday, irthday scraps for
google should probably just give up on this and let amazon be the default music provider for android. I'm sure now that they have their amazon app store, amazon could easily expand that so it's the amazon music and app store for android with their whole cloud player app ecosystem. It's probably better that way anyway since google as company has ADD; they need to just focus on android core features and not get sidetracked trying to be a music/video store also. Google would probably keep an android music store in beta for years anyway. Let amazon fight with the music labels.
---
Gift box Birthday Clipart
WestonHarvey1
Jul 21, 09:30 AM
Oh my god...

did Apple seriously just make pointing fingers apart of their campaign?

I thought they were above that!

I understand that it's unfair that the other companies do that and all, but Apple really doesn't need to stoop to their level, do they?

They're not stooping. They are defending their product by demonstrating that the issue is not unique to their phone. I think most people instinctively knew this before the iPhone - telling someone that holding a phone a certain way might reduce the signal would have resulted in a shoulder shrug. Of course it will, it's a radio.

The N1 can't maintain a 3G signal when touched, period. Yet it didn't cause this kind of outcry because it wasn't from Apple.
---
Happy Birthday Cliparts
Coolerking
Sep 12, 08:34 AM
I can hear it now "By the way, Macbooks and Macbook Pro's now come with Core 2 Duo Processors...Now on with the show!"

Eh well, A guy can dream can't he?
---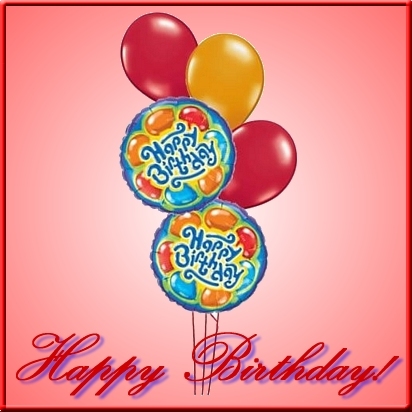 irthday balloons clip art.
Can you give your browser details in case that is part of the problem?Safari 5.0.5
---
free happy birthday clipart
by current standards around here, not having a private bathroom for EACH bedroom, and a LARGE closet, is pretty substandard. Also, to only have *1* walk-in in the master rather than 2 is not good. No home theater? Large gym with panoramic views? Sauna/steam room/? Sun room? Library? Detached guest suite or guest house (in-law/nanny quarters, etc.)? Swimming pool? Hot tub?

Sounds like a naysayer's talking points.

"by current standards in the computer industry, not having a port for EACH peripheral, and a LARGE storage device, is pretty substandard. Also, to only have *1* source of apps rather than 2 or more is not good. No big/dual screen? Full sized keyboard with cursor & numerics? Multicore processor? Printer/scanner? Upgradable memory? Separate user logins or guest access (kids, co-worker, etc.)? Native compiler? Wired networking?"

This house will become as lauded for minimalism perfected as his product line.

A few years into my 2500+ sq ft home, I'm realizing how little of it we use, and the poor (albeit normal) layout thereof. Jobs' layout is right: one floor should for, as ArtOfWarfare put it, eating, sleeping, loving, and relaxing - once you go to that floor, you can stay there to satisfy those prolonged basic needs; should you wish to transition to other activities, you go to another floor (or building) so situated. I like it, a nice scalable design. Cross the space layout of Jobs' home with the environment-friendly design of Bush's home and the result would be awesome.
---
A kids clip art with happy
Just got a bamboo plant for my desk...not the vase/pebbles...

also a red velvet whoopie pie, and a vanilla cake whoopie pie..


Both things from Reading Terminal Market in Philly...:D

I always heard it is bad luck to get yourself a lucky bamboo plant - but I guess that is only if you are superstitious!

Got myself an old school firewire ipod charger for my 3g 15gb!
---
Happy Birthday Clip Art
If you cant show the date your full of BS, then again your also free to be naive and excused if crimes where committed by apple

If you can't learn the difference between "your" and "you're", then your [sic] going to have a hard time convincing people of your argument.
---
Glitter Happy Birthday
Yeah, Apple isn't going to sit back and let Zune steal its lunch!


Agreed!


So please please please let it be:D
---
vassillios
Apr 15, 12:37 PM
Obviously fake. Look at the slanted iPhone writing on the bottom photo. Horrible photoshop skills
---
, doesn't change the fact that you are being fooled by the fearmongering of governments ever since 9/11 so they can piece by piece whittle away your rights to privacy and not having to risk your health for stuff like business travel.

My friend, I hate to hurt your feelings, but I have been all over this planet and talked to people that would love to do nothing but kill Americans. I have no problems giving up a little (and it is little) piece of freedom to ensure the plane I board is as safe as we can get it. If that means they search a 6 year old then so be it. I'm also fairly certain that the government is not trying to take away our freedoms. We have had our heads stuck in the sand for years over terrorism thinking it would never happen here. Now, it has and at first people were blaming he government for not reacting soon enough... "How could you let this happen to us!" Then they implement some control to plug a rather large hole and the reaction is "you are taking away our freedom!"

You can't have your cake and eat it too. The TSA is not the best solution but it is the only reasonable one at this time. Like I said, quit complaining and come up with a better solution then send it to your congressman otherwise you are just making everyelses lives miserable who have to listen to you whine.
---
HawaiiMacAddict
Apr 2, 12:02 PM
It looks like the only way M$ is "catching up" is by copying technologies with which we are already familiar. As Bertrand Serlet suggested, maybe M$ really DID start up their photocopiers :D

I saw a video on YouTube entitled "The Real Windows Vista (http://www.youtube.com/watch?v=3QdGt3ix2CQ)", in which the audio from a (series of) M$ lecture(s) was combined with video showing a Mac user demonstrating the then-unreleased features of Vista on a Mac. It was originally in three parts, and at the end of each part the specific technologies mentioned were identified, as well as the year in which they were introduced. It appears also that, as Mr. Serlet also mentioned, "if you can't innovate, you must imitate, but it's never quite the same."
---
Surf Monkey
Mar 17, 12:26 PM
I think its the kid's responsibility here. The OP had every intention of paying for his purchase, but the cashier dropped the ball big time. When you take on a job, you assume the responsibilities that come with it. Making a mistake that big will have consequences. I would hate to have someone that makes mistakes like that working for me.

Hogwash. The cashier made a mistake. At the moment the mistake was made ONE party knew about it and one didn't. The OP, who knew that a mistake had been made said nothing about it. He should have. People can defend this guy all they want, but the fact of the matter is that he deserves the flames he's getting. An ethical person would have said "you forgot to charge my card" and paid the outstanding balance.
---
Never underestimate the storage capacities people will require! It wasn't THAT long ago I remember having a 10 *megabyte* hard disk drive on my old TRS-80 computer and thinking "This thing is HUGE! I can store every program I own on here AND all my data!" And we all know the ever popular "640K should be enough for anyone!" quote regarding RAM memory.

But if you're talking about simply the "here and now", yeah - the typical user won't have a good reason to store 30-50GB on a single piece of media. On the other hand, someone who works with video a lot easily might. (Think of the idea of making a single disc that contains a full collection of HD video clips you made and edited so you could copy/paste them into future projects, at will.) Sort of like those "50,000 clip art images collection!" CDs people buy, except your own, personal HD video version.

I'd also imagine this would be nice for corporate backups. People currently shell out around $90-100 each for DLT or LTO type backup tapes that hold maybe 40GB or so of compressed data. They could substitute one with HD-DVD or Blueray media and have more reliable backups with easier, quicker retreival too.


That comment about not including the burner is interesting, and I'm at least trying to give it some more thoughtful consideration. Who really needs to burn 30 - 50 GB of data? For backup solutions, wouldn't just getting a huge external hard drive be more practical? Portability might be a factor there, but external drives aren't that cumbersome I don't think. I'm thinking that the majority use of those HD media burners would be to copy movies with illicit applications. Could Apple put in place some protection framework that attempted to only allow creative-works-originating software to burn HD discs, (ie, iMovie, iDVD, FinalCut and other pro apps that use full quality, large size files) therefore denying use of a program that takes a quick and dirty imported disc image and burn it to disc, so that you'd have to work around some long and annoying solution to make an illegal copy (ala burning audio CDs in iTunes and reimporting them to strip the DRM) that would deter any easy mass pirating?

More simply, I'm curious of who out there needs to burn 30 to 50 GB chunks of data, too large for a dual layer DVD to hold, and why.
---